MIDIPLUS MS5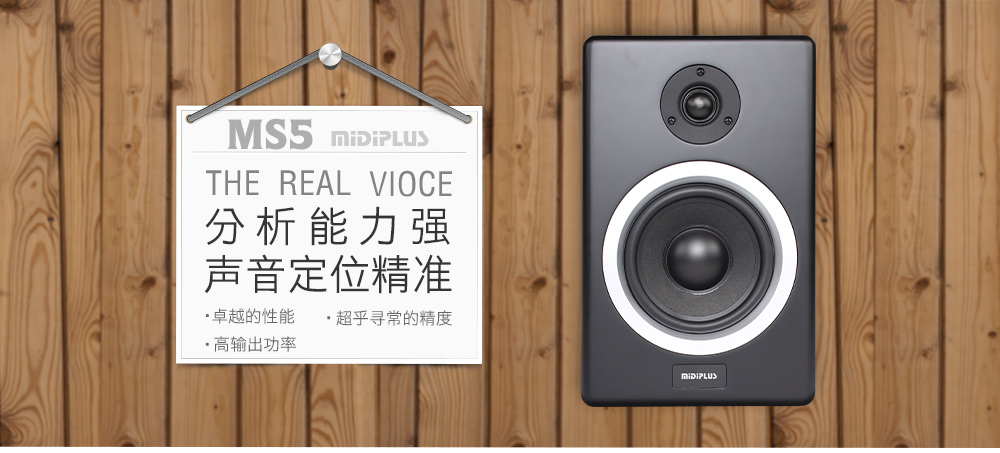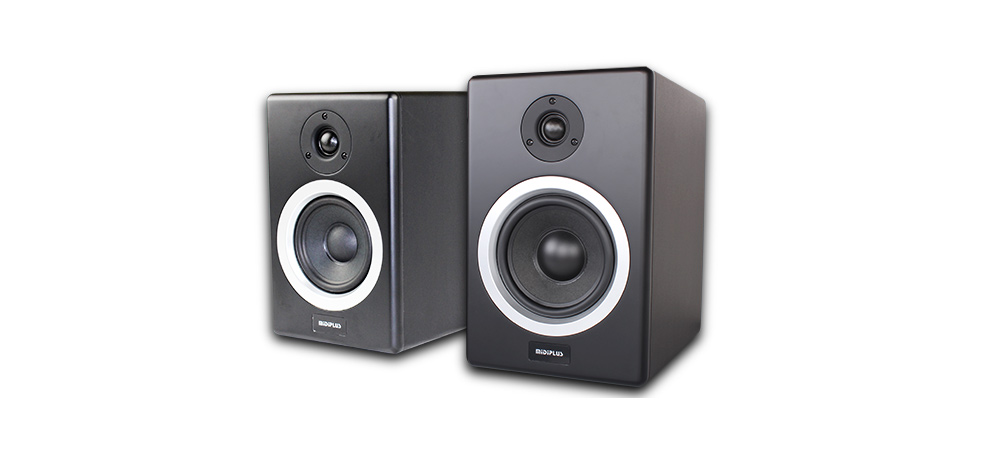 Specifically designed for the entry
level monitor speaker
MS series monitor speakers have nice high frequency response only seen from high-end product, which price are above ¥10,000. While in the low frequency response, it is also outstanding. Besides,the heavy box, integrated high density non slip mat, will really reproduce the original sound.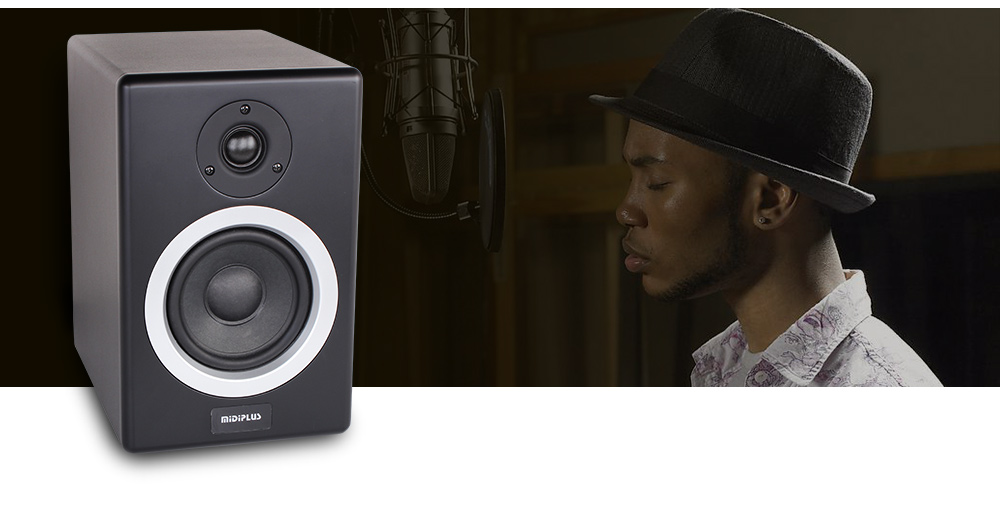 Delicate sound quality to capture every detail
MS series monitor speakers are very insightful. As for the minor differences during the recording, they can be reduced and reproduced perfectly with MS series monitor speakers. Perfect for professional recording studio, to listen to the high fidelity reductio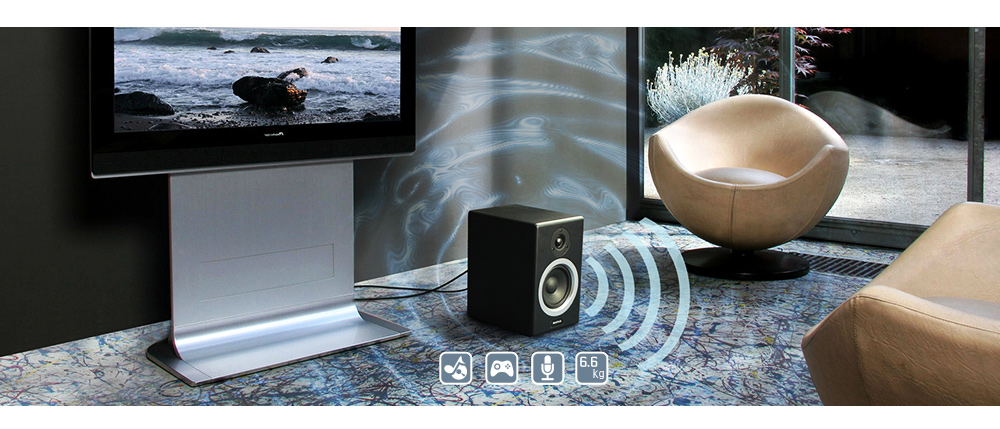 Pure sound, wide use
The size of MS5 s bigger than a common 5 inch monitor, it weighs 6.6kg. It has enough ability to handle the bass unit before and after the shock, which brings a tight or compact middle and low sound. It's also suitable for entertainment KTV use.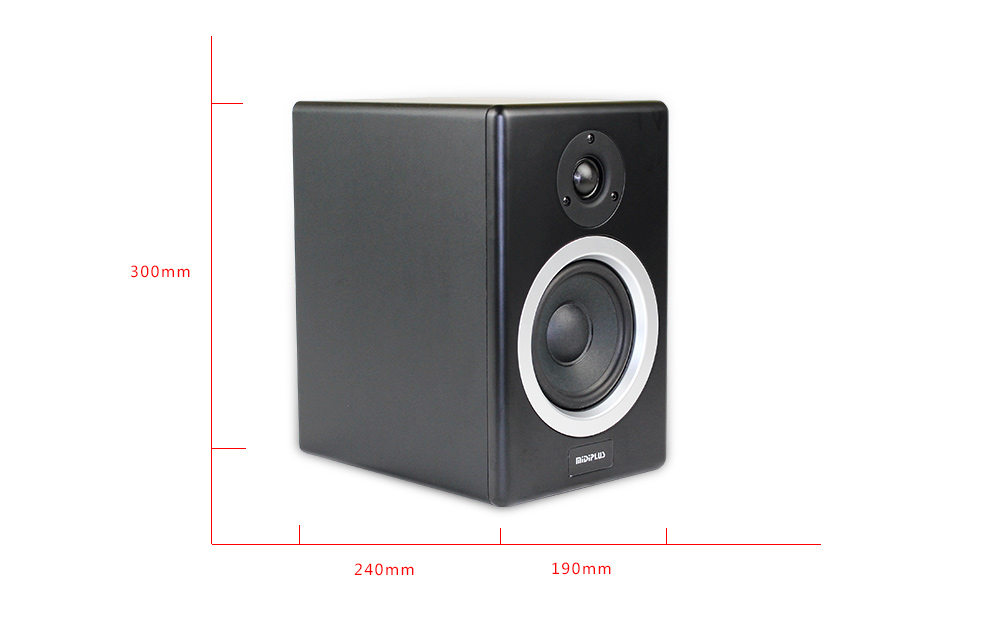 Features:

- class AB amplifier, low noise

- I/O: XLR, 1/4 inch TRS balanced input: RCA unbalanced input

- Rated power: 50W

- Frequency response: (+/-3db): 46Hz~20KHz

- Voltage input: AC110V/60Hz or AC220V/50Hz

- Size: 300mm X 240mm X 190mm 

- Weight: 6.8KG