MIDIPLUS i61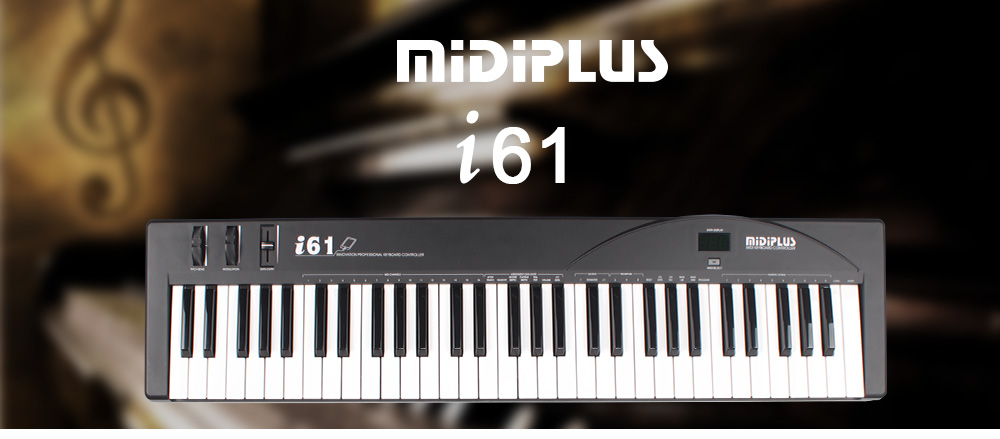 Professional MIDI Keyboard, Compatible with all DAWs
i61 is the most affordable MIDI keyboard in the same range in the market. i61 can be used as a MIDI keyboard when connected directly to a PC or Mac through a USB port. Plug and play, no driver needed.  Compatible with any Daws.(Cubase, Studio one, Logic pro, Garage band, Pro Tools etc.) With them, you can record any inspiration any time you like.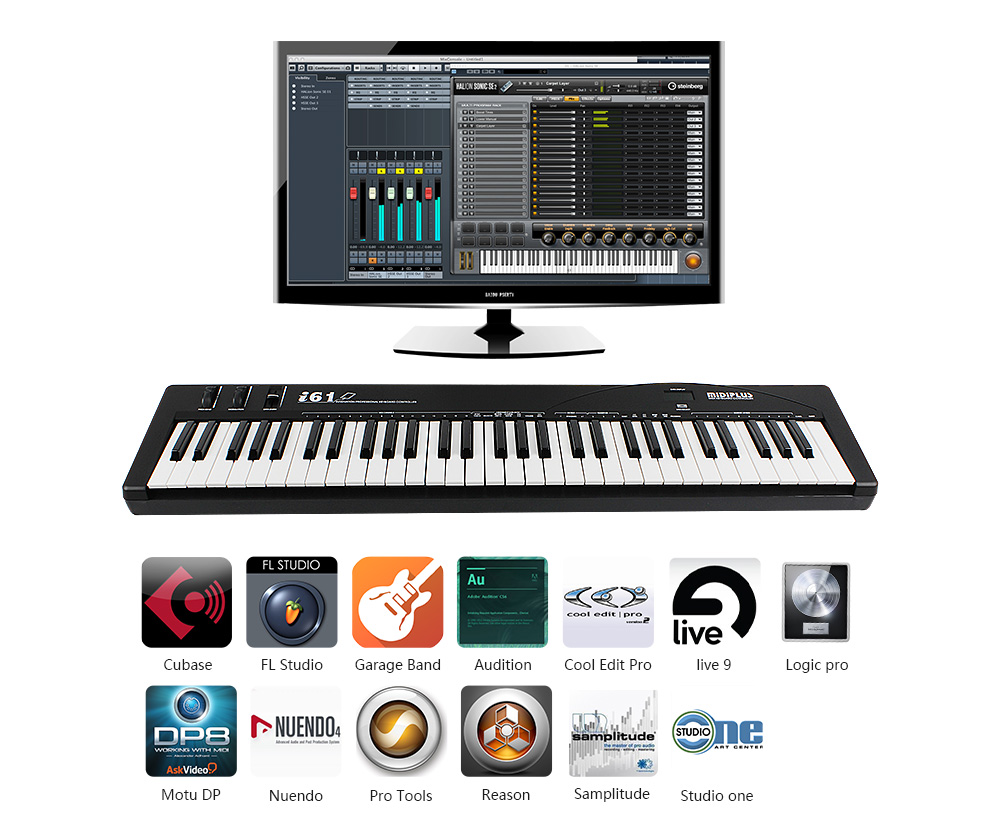 Compatible with iPad
i61 is compatible with any apps that supports CoreMIDI. Such as Garage band,Piano Apprentice, iGrand Piano,Music Studio. Make music. Make fun.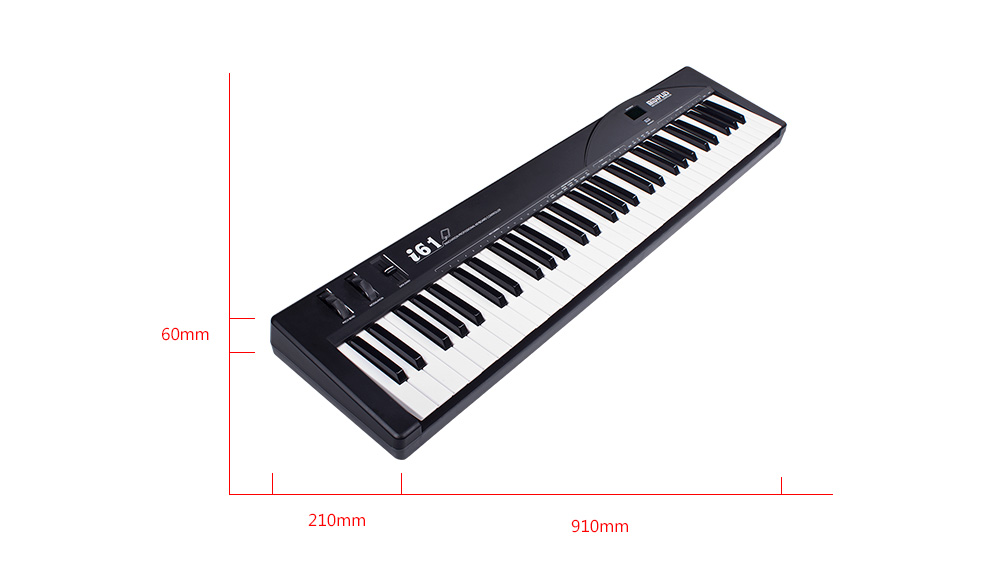 Features:

- 61 standard keys

- 3 X 7-Seg LED displayer

- 8 sets of velocity sensitive curve options

- Polyphony: 64

- Pitch bend wheel and modulation wheel

- A data – fader

- Advanced MIDI features

- USB power supply or external DC 9V power supply

- External 9V power jack, USB port, 2 MIDI outputs,

 1 sustain pedal port

- plug and play, compatible with windows & MAC OS

- Size: 910mm*210mm*60mm (L*W*H)

- Weight: 5kg