MIDIPLUS Easy Piano 
Built-in General MIDI Sound Modules
standard 49 piano size keys, Ideal for beginners, Polyphony : 64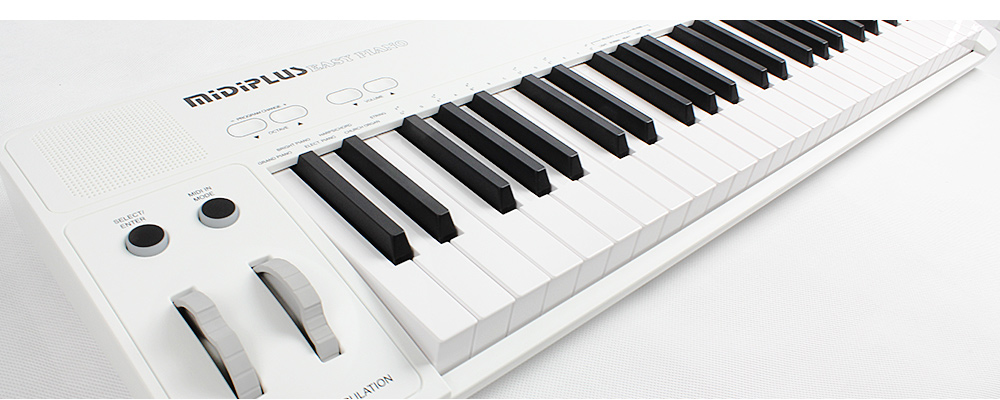 Compatible with iPad and computer to obtain a better tone
It's compatible with any apps that supports CoreMIDI. Such as Garage band, Piano Apprentice、 iGrand Piano、Music Studio. Any tones, such as flute, pipa, Zheng, banjo, harmonica, harp, erhu... is under your fingertip.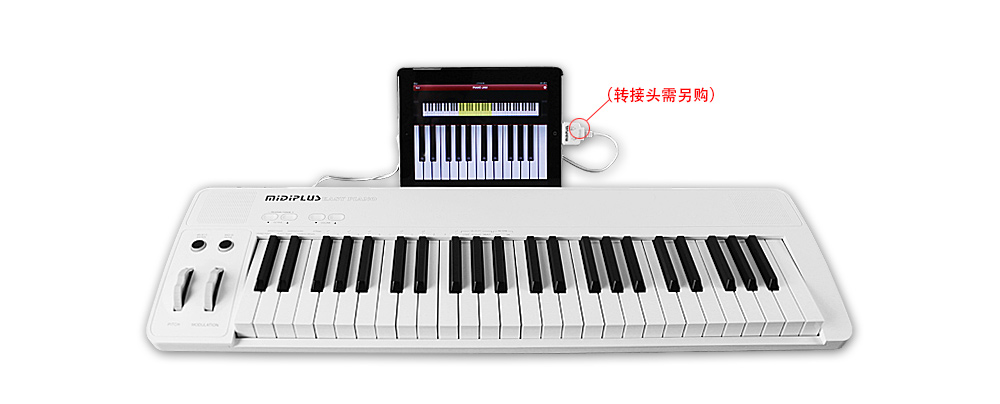 Plug and play  No driver needed
Little White can be used as a MIDI keyboard when connected directly to a PC or Mac through a USB port. Plug and play, no driver needed.  Compatible with any DAW.(Cubase, Studio one, Logic pro, Garage band, Pro Tools etc.) With them, you can record any inspiration any time you like.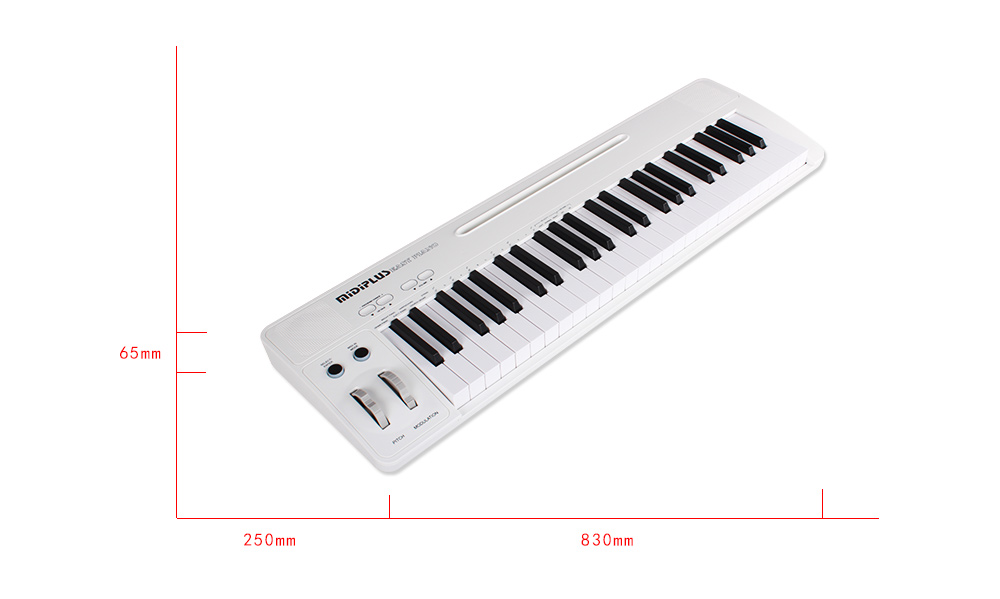 Features:

- 49 standard keys

- Polyphony: 64

- Built-in General MIDI Sound Modules includes 128 realistic sounding instruments

- 6 tones for fast switching

- 3 velocity response options (light / standard / heavy)

- Echo and Reverb effects on board

- Stereo speakers (2W+2W)

- Fast transpose function

- Octave up and down

- 1 headphone output and 1 audio output

- Powered by USB power supply, battery or external power supply

- Siza: 250 x 65 x 830 mm

- Weight: 5kg