MIDIPLUS Dreamer61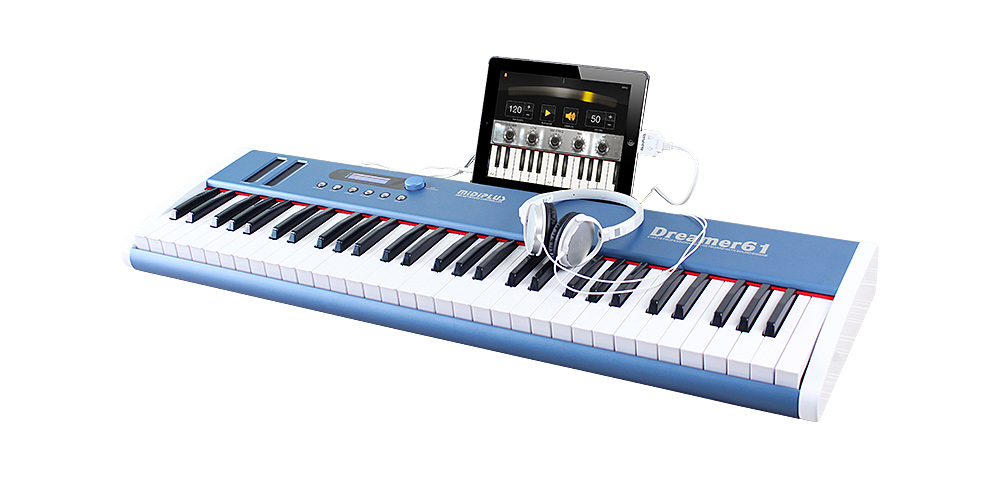 Dreamer61 can be used as a MIDI keyboard when connected directly to a PC or Mac through a USB port. Plug and play, no driver needed.  Compatible with any Daws.(Cubase, Studio one, Logic pro, Garage band, Pro Tools etc.) With them, you can record any inspiration any time you like.

Professional Arrangement MIDI Keyboard with 61 Keys
Using a MIDIPLUS iLink cable, you can connect it to an iPad. It's compatible with any apps that supports CoreMIDI. Such as Garageband, Piano Apprentice、 iGrand Piano、Music Studio. Make music. 
Make fun.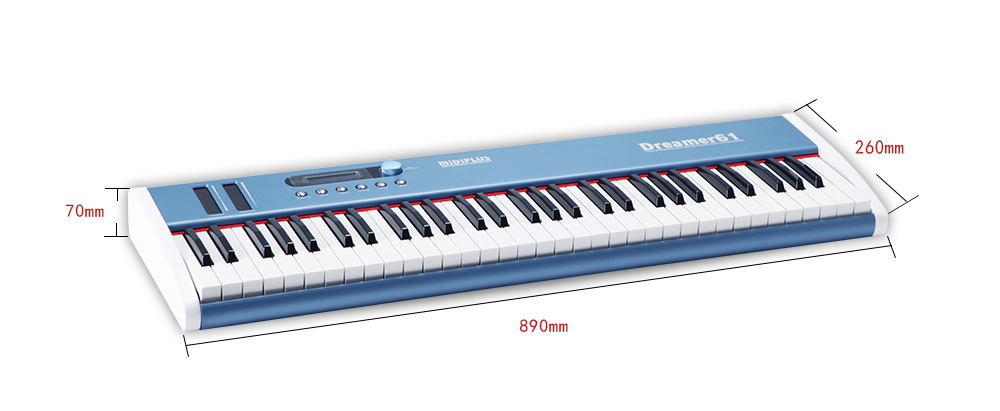 -61 Standard full weighted keys.  Polyphony : 64

-(The best touch feeling keyboard currently on the market, almost full weight of piano   hammer touch feeling.)

- Built-in General MIDI Sound Module includes 128 realistic sounding instruments,

- 6 assignable touch sensitive buttons, 1 Knob

- Modulation & Pitch Bend touch sensitive pad

- 3X7 segment LED displayer,gives a nice feedback

- Data selection encoder with mode selection

- DC 9V Port, standard USB port (power supply and data communication)

  Keyboard MIDI OUT ,MIDI IN , sustain pedal and expression pedal input;

- Powered directly by USB or DC 9V power supply

- Compatible with Windows & Mac system

- Included: Dreamer88 X1, Chinese / English manual X1,CDX1,

  USB cable X 1,9V power adapter X1

- Size: 890mm (L) x 260mm (W) x 70mm (H)